Product Spotlight: 4XEM's Line of GaN Chargers
Are you tired of waiting for your devices to charge? Look no further than the 4XEM GaN chargers, a line of advanced charging solutions designed to deliver unparalleled efficiency and lightning-fast charging speeds. With our GaN (Gallium Nitride) technology, you can experience a new level of power and convenience. Let's explore the highlights of our GaN charger line:
Overview
The 4XEM GaN charger line offers 25 different models, each carefully crafted to meet your charging needs. Whether you're a frequent traveler, a tech enthusiast, or someone who simply wants to optimize charging, we have the perfect charger for you.
Categories
Our GaN chargers are conveniently categorized to help you find the ideal fit for your specific requirements. Choose from categories like "Travel Chargers," perfect for those always on the go, or "High-Power Chargers," designed to handle demanding devices. We also offer "USB-C PD Chargers" for fast and efficient charging, as well as "Multi-Port Chargers" to charge multiple devices simultaneously.
Key Features
Fast Charging: The GaN technology in our chargers allows for rapid charging, ensuring your devices are ready to go in no time. Say goodbye to long waiting periods and hello to quick power-ups.
Compact Design: Our GaN chargers are compact and lightweight, making them highly portable and ideal for travel. Slip them into your bag or pocket, and you'll always have reliable charging power at your fingertips.
Multiple Ports: Many of our chargers feature multiple ports, enabling you to charge multiple devices simultaneously. No more waiting for one device to finish charging before you can plug in another.
Universal Compatibility: Our GaN chargers are compatible with a wide range of devices, including smartphones, tablets, laptops, gaming consoles, and more. Whether you have Apple, Android, or other devices, our chargers have you covered.
Individual Charger Spotlights
4XEM GaN 140W Quintuple Output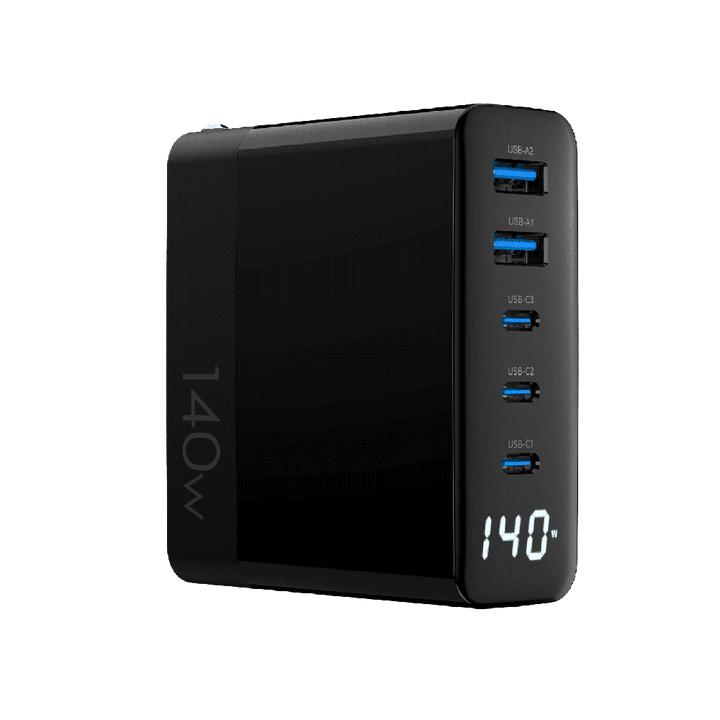 With 140W power output and a compact design, this charger is perfect for everyday use. It features 2 USB-A and 3 USB-C ports for charging multiple devices in a flash.
4XEM GaN 45W USB-C + USB-A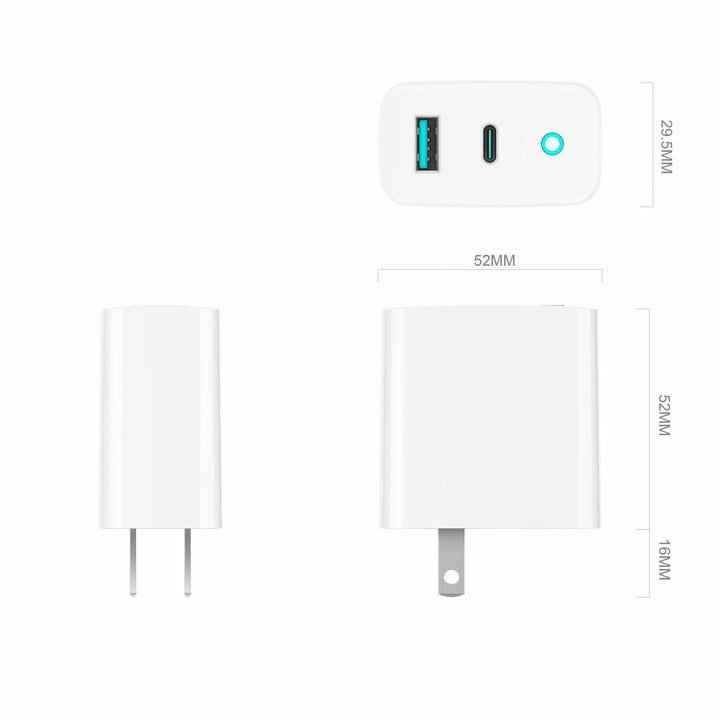 Need a compact charger that packs a punch? This high-power charger offers 45W of output, making it suitable for charging phones and tablets while on the go. Charge 1 USB-C and 1 USB-A device at the same time.
Solve Your Charging Problems with a 4XEM GaN Charger
Smartphones and Tablets
GaN chargers are perfect for powering up your smartphones and tablets. Whether you have an iPhone, Samsung Galaxy, Google Pixel, or any other brand, GaN chargers provide fast and efficient charging to keep your devices ready for use throughout the day.
Cameras and Camcorders
If you're a photography or videography enthusiast, GaN chargers can come in handy for charging camera batteries and camcorders. With their compact size and high power output, GaN chargers provide a portable charging solution for your photography gear, ensuring you never miss a shot.
Wearable Devices
GaN chargers are also suitable for charging wearable devices such as smartwatches, fitness trackers, and wireless earbuds. These small devices often require specific charging adapters or cables, and GaN chargers can provide the necessary power while being compact enough to carry around.
Portable Power Banks
GaN chargers can also be used to charge portable power banks. Power banks are essential for keeping your devices charged on the go, and GaN chargers offer fast and efficient recharging of these power banks, so you have backup power whenever you need it.
Other USB-Powered Devices
GaN chargers with multiple ports, including USB-A and USB-C, can charge a wide range of USB-powered devices. This includes Bluetooth speakers, e-readers, wireless keyboards, and many other gadgets that rely on USB charging.
Say goodbye to long charging times and hello to the convenience of GaN technology. Experience the power of rapid charging and the freedom of portability with the 4XEM GaN charger line. With 25 different models to choose from, you can find the perfect charger to suit your specific needs and devices.
Stay powered up and connected with the 4XEM GaN chargers, designed to keep up with your fast-paced lifestyle. Embrace the efficiency, reliability, and versatility that GaN technology brings to your charging experience.