Product Spotlight: 4XEM 8K 2-port HDMI Switch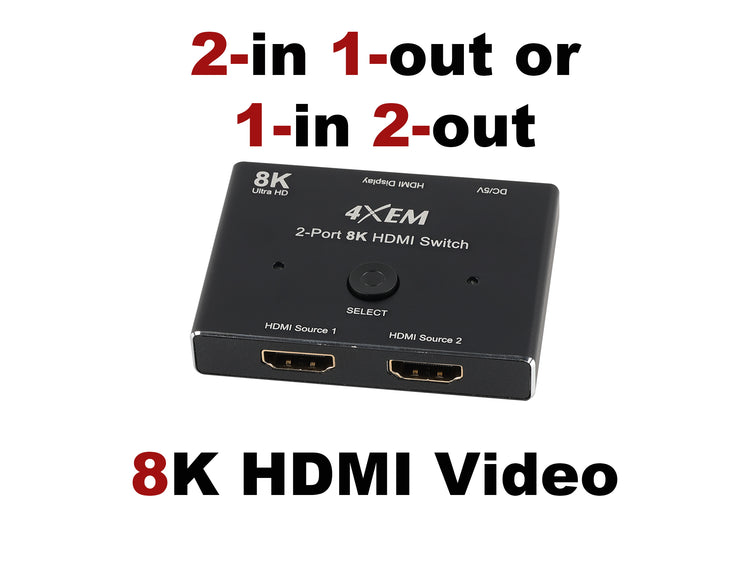 Product Spotlight: 4XEM 8K 2-port HDMI Switch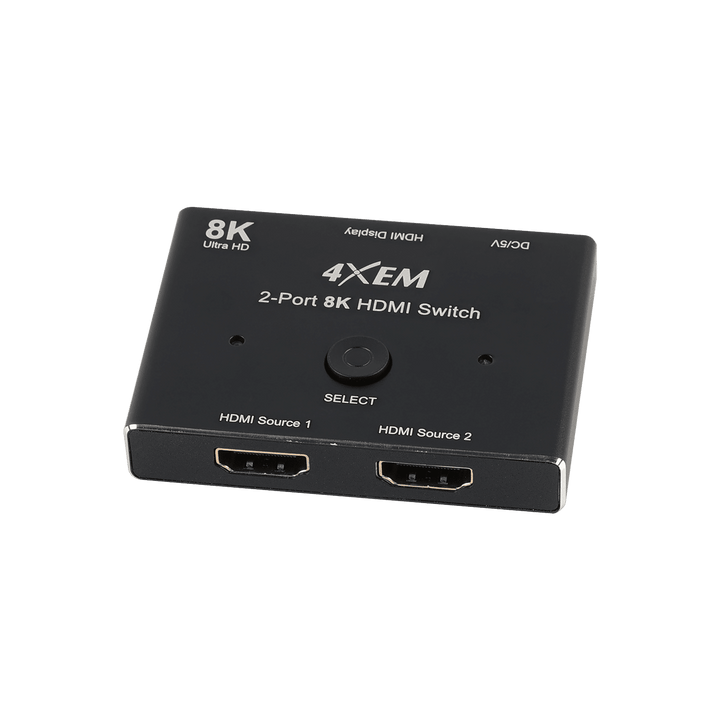 Overview
Tired of constantly swapping HDMI cables between your favorite devices? The 4XEM 8K 2-Port HDMI Switch is here to simplify your entertainment setup and deliver stunning visual quality.
Benefits
✅ Ultra High Definition: Experience your favorite movies, shows, and games in breathtaking 8K resolution. Get ready for crystal-clear images and vibrant colors that make every moment pop.
✅ Seamless Switching: Say goodbye to the hassle of unplugging and re-plugging cables. This HDMI switch allows you to effortlessly toggle between two devices with the included remote control or manual button.
✅ Plug-and-Play: Setting up the 4XEM HDMI Switch is a breeze. Just connect your devices, and you're ready to go. No complicated configurations or technical expertise required.
✅ Reliable Compatibility: This switch is compatible with a wide range of devices, including gaming consoles, 4K and 8K TVs, Blu-ray players, and more.
Use Cases
Home Entertainment Center: Easily switch between multiple entertainment devices like gaming consoles, Blu-ray players, streaming devices, and cable/satellite boxes connected to your 8K TV. Enjoy movies, games, and shows without the hassle of constantly swapping HDMI cables.

Gaming Setup: Gamers can connect multiple consoles, such as a PlayStation, Xbox, or Nintendo Switch, to a single 8K display. Quickly switch between gaming platforms and enjoy uninterrupted gameplay.

Conference Room or Home Office: Simplify your audio-visual setup for presentations and video conferences. Connect multiple laptops or devices to a single 8K monitor or projector, making it easy to switch between presenters or share screens.

Home Theater: If you have an advanced home theater system with 8K projectors and audio equipment, this HDMI switch can help manage various components like 4K and 8K players, audio receivers, and more, all while maintaining high-quality video and audio.