Product Spotlight: 4XEM 16-Port HDMI Splitter & Signal Amplifier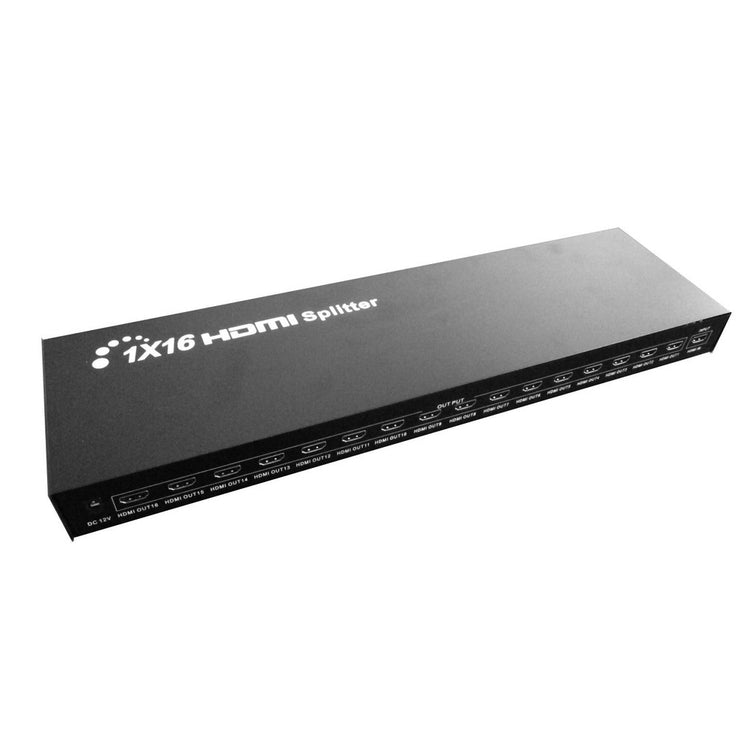 Product Spotlight: 4XEM 16-Port HDMI Splitter Signal Amplifier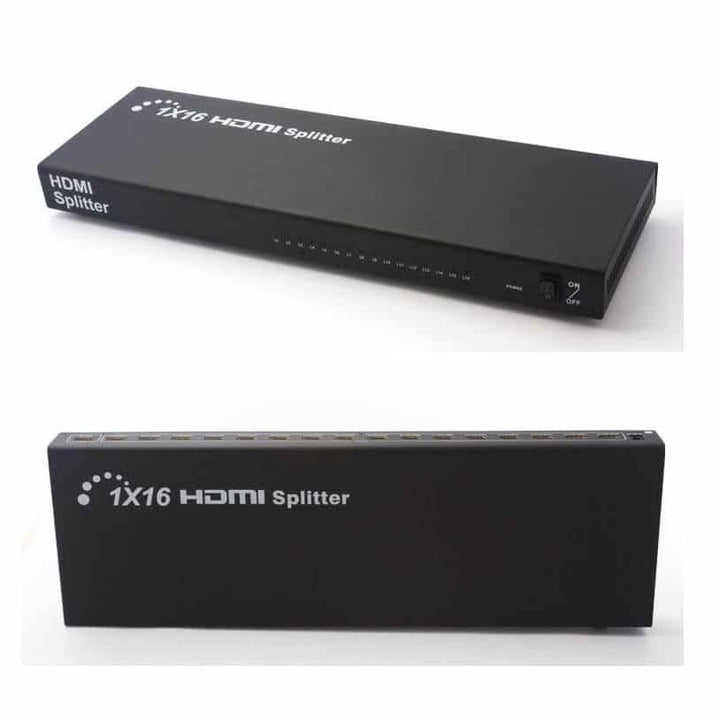 16 HDMI Outputs
The 4XEM HDMI Splitter provides a whopping 16 HDMI outputs, allowing you to effortlessly distribute your content to multiple screens or displays simultaneously.
Ultra HD 4K Resolution
Experience your media like never before with support for Ultra HD 4K resolution. Enjoy stunning, crystal-clear visuals and immerse yourself in the world of high-definition entertainment.
Signal Amplification
Say goodbye to signal degradation and loss of quality. The built-in signal amplifier ensures that your HDMI signals remain strong and stable across all connected devices, even over long cable runs.
Plug-and-Play
Setting up the 4XEM HDMI Splitter is a breeze. It's a true plug-and-play device, requiring no additional software or drivers. Simply connect your source device to the splitter, and it will automatically distribute the signal to your chosen displays.
Wide Compatibility
This splitter is compatible with a wide range of HDMI devices, including Blu-ray players, gaming consoles, PCs, and more. It also supports various audio formats, ensuring a complete multimedia experience.
Why Choose 4XEM:
4XEM is a trusted name in the world of audio and video solutions, known for its commitment to quality and innovation. With the 16-Port HDMI Splitter Signal Amplifier, you can expect reliable performance and excellent customer support.
Applications:
Business: Perfect for conference rooms, trade shows, and digital signage setups where multiple displays are needed to convey information effectively.
Home Theater: Enhance your home entertainment experience by connecting multiple TVs or projectors to a single source device, like a Blu-ray player or gaming console.
Gaming: Ideal for gaming enthusiasts who want to showcase their gameplay on multiple screens or create a multiplayer gaming setup.
Educational Institutions: Simplify classroom presentations and lectures by displaying content on multiple screens for better visibility.