Product Spotlight: 4XEM 150M (500ft) 1080p HDMI Extender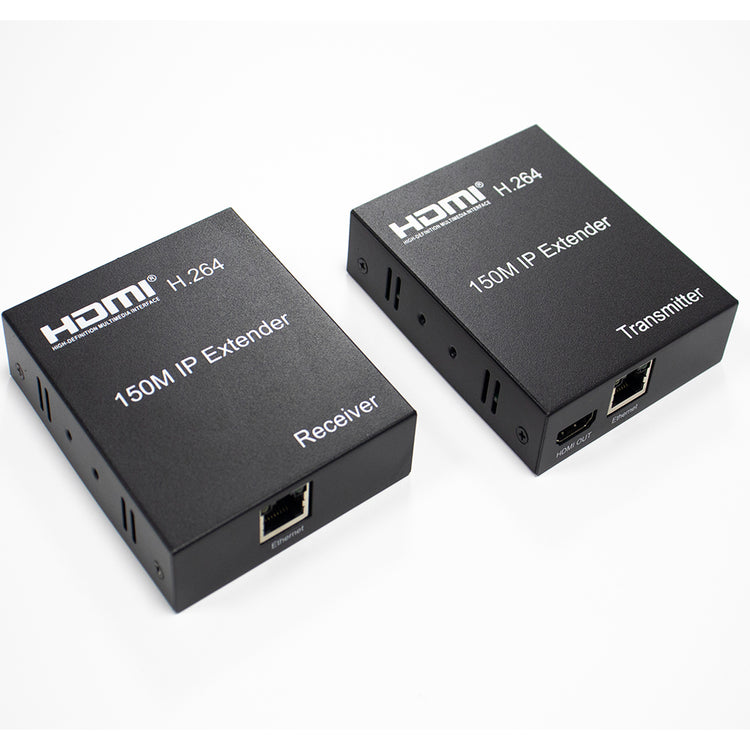 Experience high-definition audio and video like never before with the 4XEM 150M (500ft) 1080p HDMI Extender. Elevate your entertainment and presentation setups with this advanced solution that allows you to extend HDMI signals over long distances without compromising on quality. Whether you're a home theater enthusiast, a professional presenter, or someone in need of reliable signal extension, the 4XEM HDMI Extender is your ultimate solution.
Key Features:
Seamless Signal Extension: Say goodbye to limitations in HDMI cable length. The 4XEM HDMI Extender enables you to extend HDMI signals up to an impressive 150 meters (approximately 500 feet). This is perfect for scenarios where you need to place your source device far from the display or projector.

1080p Full HD Support: Maintain pristine video quality with support for 1080p Full HD resolution. Whether you're streaming movies, gaming, or delivering presentations, your content will look sharp and vibrant on the display.

Crystal-Clear Audio: The HDMI Extender ensures that audio quality is on par with the video. Experience immersive sound with support for various audio formats, ensuring your audiovisual experience is as engaging as possible.

Plug-and-Play Setup: No need for complicated configurations or software installations. The 4XEM HDMI Extender is a plug-and-play solution that's ready to use right out of the box. Simply connect the transmitter to your source device and the receiver to your display, and you're good to go.

Robust Connectivity: The extender features HDMI 1.3 compatibility, which ensures broad compatibility with a wide range of HDMI devices, including gaming consoles, Blu-ray players, projectors, and more.

Durable Construction: Built to last, the 4XEM HDMI Extender is designed with durability in mind. Its sturdy construction ensures reliable performance, even in demanding environments.

Cost-Effective Solution: Avoid the hassle and expense of running long HDMI cables through walls or ceilings. The HDMI Extender provides a cost-effective way to extend signals over distances, making it a valuable addition to your AV toolkit.
Use Cases:
Home Theater Enhancement: Transform your home theater experience by placing your source devices (such as a media player or gaming console) in a more convenient location while extending the HDMI signal to your big-screen TV or projector. Enjoy Full HD content without the limitations of cable length.

Professional Presentations: In conference rooms, auditoriums, and classrooms, the 4XEM HDMI Extender ensures that your presentations are displayed flawlessly on distant projectors or displays. No need to worry about cable length restrictions affecting your setup.

Digital Signage: Create impactful digital signage installations without the limitations of cable length. Extend your content from a central media player to multiple remote displays, making it ideal for retail spaces, exhibitions, and events.

Entertainment Centers: Perfect for gaming setups, the HDMI Extender allows you to place your gaming console in a more convenient location while playing on a large TV or monitor. Enjoy responsive gaming experiences without compromising on visual quality.

Educational Environments: Enhance learning experiences by extending the display from a teacher's workstation to multiple classroom monitors. This ensures that educational content is easily visible to all students.
The 4XEM 150M (500ft) 1080p HDMI Extender redefines how you experience audio and video content. With its impressive signal extension capabilities, Full HD support, and user-friendly setup, it's the ideal solution for those seeking to bridge the gap between source devices and displays over extended distances. Whether you're aiming to enhance your home theater setup, deliver professional presentations, or streamline AV installations, the 4XEM HDMI Extender is a reliable and high-quality choice that delivers exceptional results.