Product Spotlight: 4XEM 1000ft Cat5e UTP Network Patch Cable Roll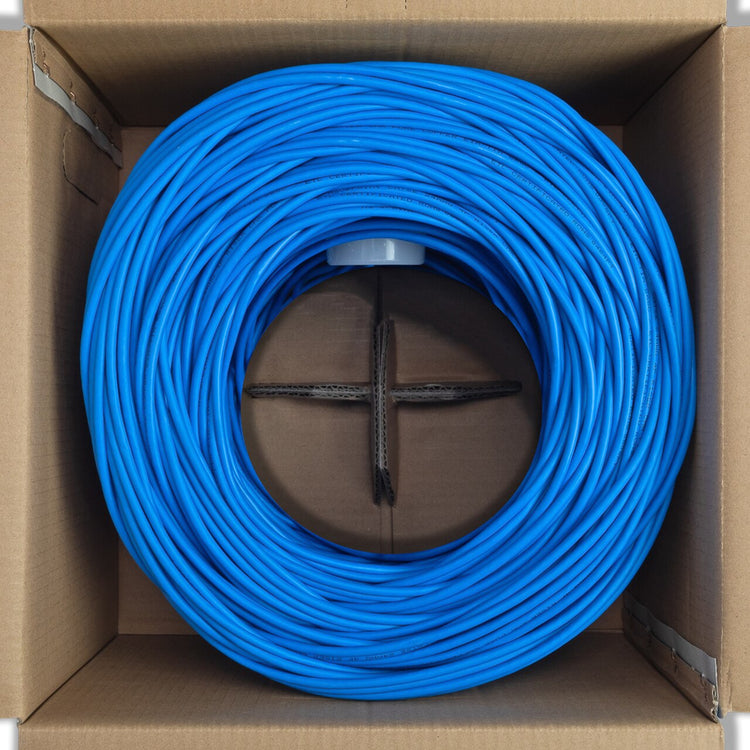 Product Spotlight: 4XEM 1000ft Cat5e UTP Network Patch Cable Roll (Blue)
Overview
The 4XEM 1000ft Cat5e UTP Network Patch Cable Roll in blue is a high-quality networking solution designed to meet the demands of modern connectivity. Whether you're a professional network installer or an enthusiast looking to enhance your home network, this cable roll is the perfect choice.
Benefits
Reliable Performance: This Cat5e cable is engineered to deliver consistent and reliable network performance.
High-Quality Materials: Crafted from premium materials, this cable is built to last.
Versatile Use: The 1000ft length of this cable roll allows you to cut custom-length cables for various networking projects.
Easy Installation: The cable features color-coded twisted pairs and clear labeling, simplifying the installation process.
Blue Color: The blue color of this cable roll complements most environments.
Use Cases
Home Networking: Upgrade your home network with custom-length Cat5e cables.
Office Installations: Ideal for small to large office setups.
Data Centers: Create precise cable runs, reducing clutter and improving airflow.
Security Systems: Use this cable to connect IP cameras and surveillance equipment.
Educational Institutions: Networking classrooms, computer labs, and administrative areas.