Product Spotlight: 4K 8MP Mega Pixel Webcam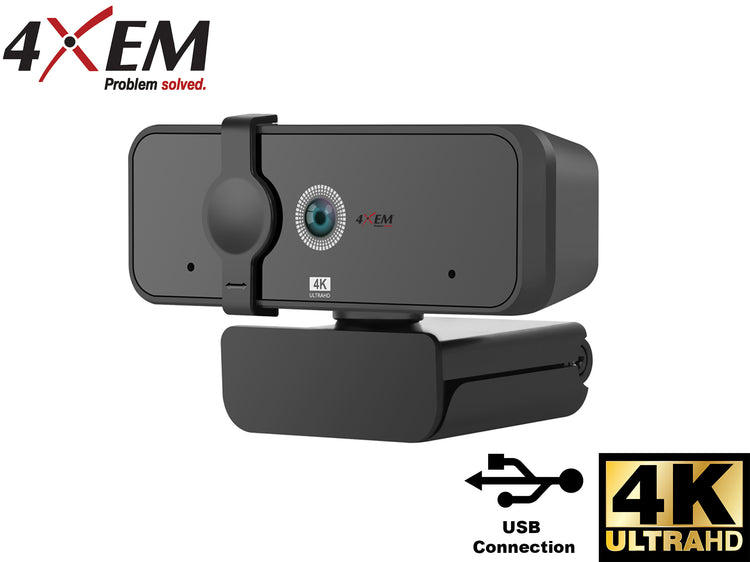 Welcome to our newest Product Spotlight! Today, we're excited to talk about the 4XEM 4K 8MP Mega Pixel Webcam. Designed to provide exceptional video quality and versatility, this webcam is a game-changer for professional video conferencing, live streaming, content creation, and more. Let's dive into the impressive features and benefits of this high-resolution webcam.
Crystal Clear Video Quality
Experience video calls like never before with the 4XEM 4K 8 Mega Pixel Webcam. It captures stunning 4K resolution videos and 8MP photos, delivering exceptional clarity and detail. Whether you're in a business meeting, conducting online interviews, or live streaming, this webcam ensures that you're seen in the best possible light.
Versatile Applications
This webcam is designed to meet a wide range of needs. Whether you're a professional working remotely, a content creator, or a gamer, the 4XEM 4K Webcam is a versatile tool that caters to different scenarios. From video conferencing and virtual meetings to live streaming on platforms like YouTube or Twitch, this webcam enhances your online presence and enables you to engage with your audience effectively.
Built-in Microphone
The 4XEM 4K Webcam features a built-in microphone, allowing you to enjoy clear audio during video calls and recordings. Say goodbye to the hassle of using separate microphones and streamline your setup with this convenient all-in-one solution. The microphone captures your voice accurately, ensuring that you're heard loud and clear in any situation.
Plug and Play Convenience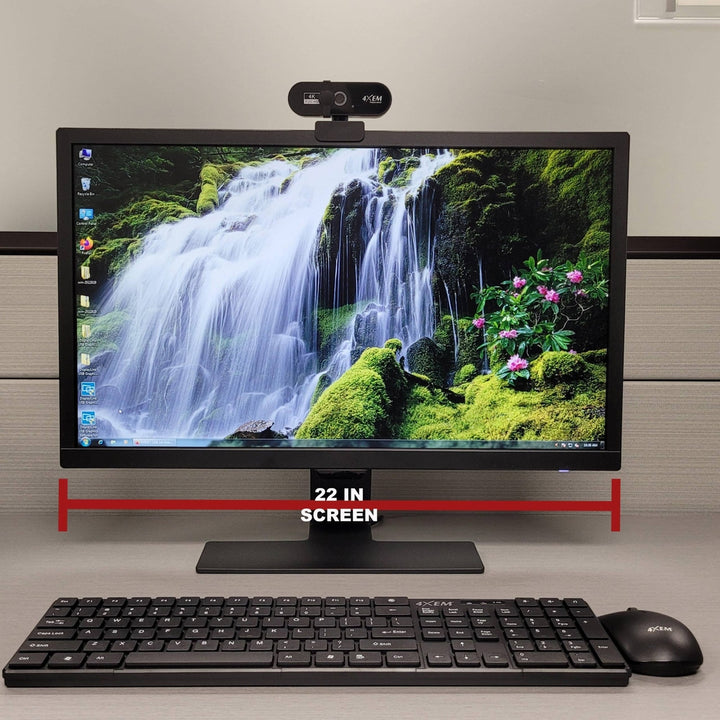 Setting up the 4XEM 4K Webcam is a breeze. It's a plug-and-play device, meaning you can connect it to your computer or laptop and start using it immediately without the need for additional drivers or software installations. Enjoy the convenience of hassle-free setup and seamless compatibility with popular video conferencing and streaming applications.
Privacy Shutter
Protect your privacy with the built-in privacy shutter of the 4XEM 4K Webcam. Simply slide the shutter closed when the webcam is not in use to ensure that no one can access the camera unintentionally. This feature gives you peace of mind and control over your privacy, especially in today's digital world.
Stream Confidently with a 4XEM 4K Webcam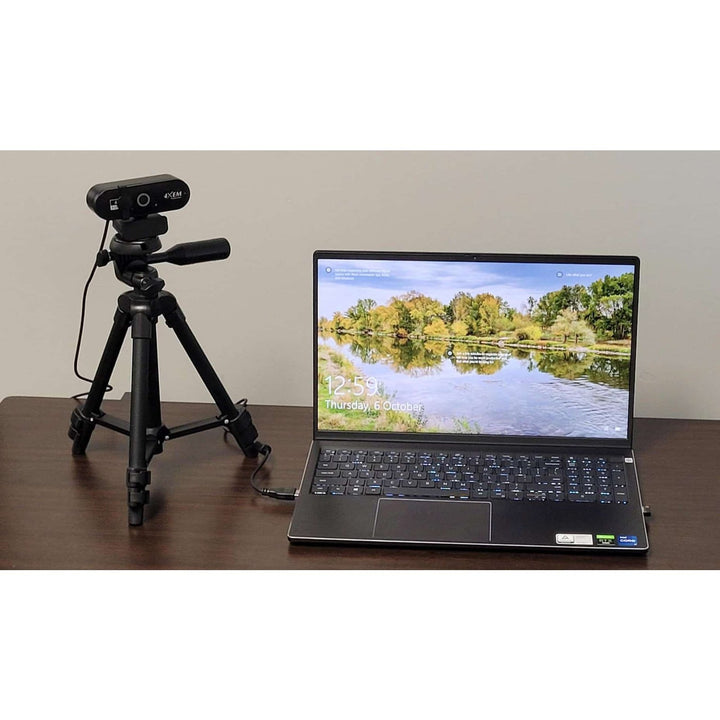 The 4XEM 4K Webcam opens up a world of possibilities across various applications. Here are just a few examples of how you can use this versatile webcam:
Video Conferencing and Online Meetings
Experience clear and professional video quality during virtual meetings and conferences. Whether you're working remotely, connecting with colleagues, or attending client meetings, the 4XEM 4K Webcam ensures that you're seen in the best light. Communicate effectively, convey your message clearly, and engage in productive conversations with your team.
Live Streaming
If you're a content creator or aspiring to be one, the 4XEM 4K Webcam is a powerful tool to enhance your live streaming experiences. Whether you're streaming on platforms like YouTube, Twitch, or Facebook Live, this webcam captures your content in stunning 4K resolution. Engage with your audience, share your passions, and deliver high-quality video streams that leave a lasting impression.
Content Creation
Produce professional-looking videos and visual content with ease. Whether you're recording tutorials, vlogs, product reviews, or video presentations, this webcam delivers exceptional video quality and clarity. Show your expertise, share your knowledge, and create engaging content that captivates your viewers.
Online Interviews and Job Interviews
Make a great impression during online interviews, whether for job applications, freelance opportunities, or media appearances. The 4XEM 4K Webcam ensures that you come across as professional and polished, highlighting your skills and personality. With its high-resolution video and built-in microphone, you'll be able to present yourself confidently and make a lasting impact.
Gaming and Streaming
Take your gaming experiences to the next level. The 4XEM 4K Webcam allows you to stream your gameplay with incredible clarity, keeping your audience engaged and immersed. Share your gaming moments, interact with your viewers, and build a community around your passion for gaming.
The 4XEM 4K 8MP Mega Pixel Webcam offers exceptional video quality, versatility, and convenience. With its crystal-clear resolution, built-in microphone, plug-and-play functionality, and privacy shutter, it's a valuable tool for professionals, content creators, and gamers alike. Elevate your video conferencing, live streaming, and content creation experiences with the 4XEM Webcam and make a lasting impression.