The Brantford Jr RedSox Are Your 2022 Champions!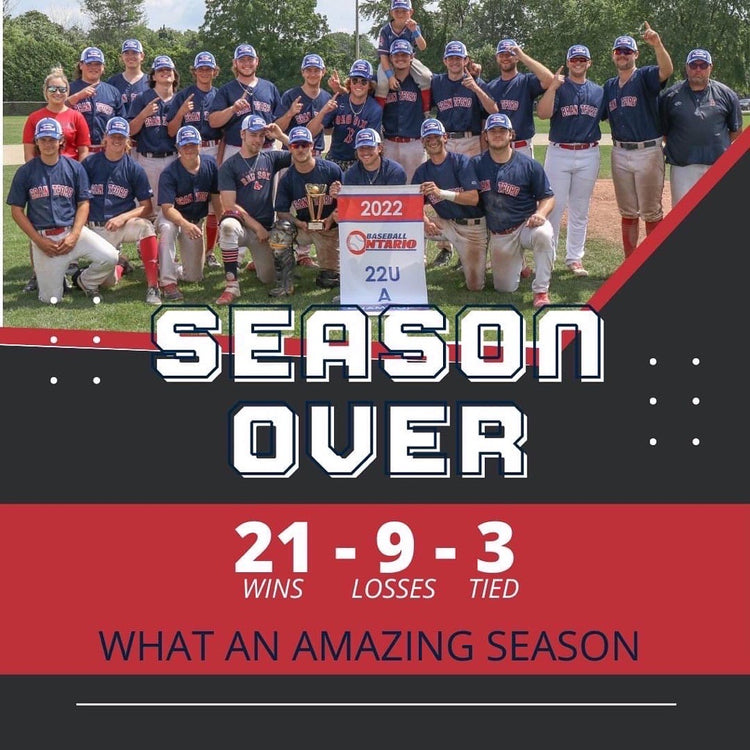 Join us in congratulating the Brantford JR RedSox for winning the 2022 Baseball Ontario 22U A Championship!
The team had a hard-fought season, going 21-9-3 and making it to the finals to face Kanata. Lucas Bateman had a great game, hitting two home runs and walking twice. On the other side of the ball, Jake Lupton had a gem of a game on the mound where he pitched the full seven innings, recording 14 strikeouts and only giving up four hits.
In the end, Brantford came away with an 8-1 victory and a trophy they will never forget. Way to go boys! Let's go for a repeat in 2023!