What to Pack for Your Upcoming Business Trip
Packing for a business trip can be a daunting task, especially when it comes to computer accessories and peripherals. To ensure that you have everything you need to be productive while on the road, it's essential to put some thought into what to bring. In this blog post, we'll take a look at some of the must-have computer peripherals and accessories to pack for a successful business trip. 
Laptop
This should be the most obvious item on the list, but it's crucial to make sure you have your laptop with you when packing for a business trip. Make sure it's fully charged and that you have the necessary cables and adapters for any charging needs on the go. Before you head out for your trip, triple check that you have packed your laptop! 
External Hard Drive
An external hard drive is an essential item for anyone who needs to store or transfer large files. It's also a great backup solution to ensure that your data stays safe and secure. If you are looking into purchasing a new external hard drive, look for one that features USB 3.0 or Thunderbolt 3 technology. This will allow you to transfer your files quickly and efficiently. 
Wireless Mouse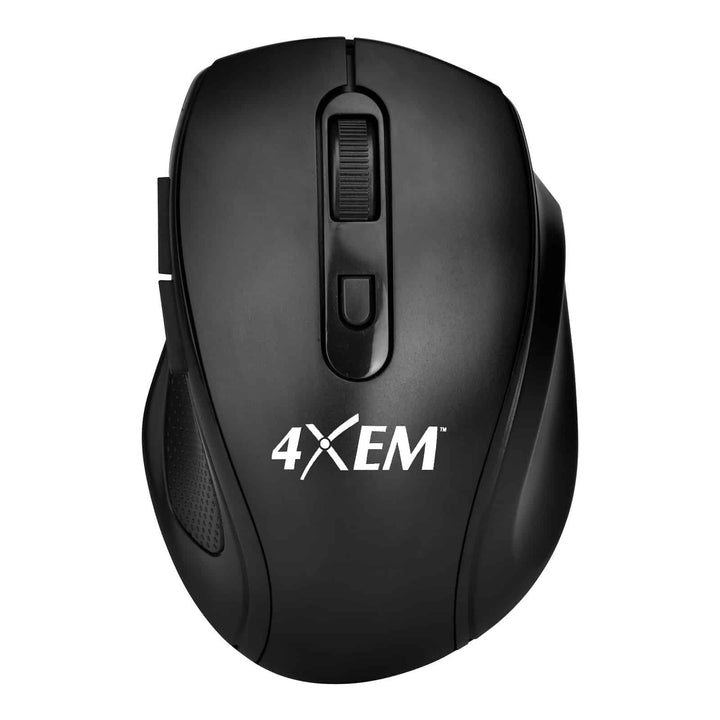 A wireless mouse can be a lifesaver when you're working on your laptop for extended periods. It's much more comfortable to use than a touchpad and can also help to increase your productivity. They can also be easily used on a plane or train table without a cable getting in the way. 
Wireless Keyboard
If you're someone who needs to type a lot, it's worth investing in a wireless keyboard. It's small, lightweight, and can easily fit into your bag, making it an ideal accessory for a business trip. Packing a wireless keyboard and wireless mouse is a great idea if your trip involves a presentation so that you can easily sit anywhere in the boardroom without getting in the way. 
Headphones
Noise-canceling headphones are a must-have for anyone who needs to focus while working. They can help to reduce distractions and allow you to concentrate on your work, even in noisy environments. For those who prefer wireless headphones, find a pair that has a long-lasting battery that can remain charged for your whole trip. 
Power Bank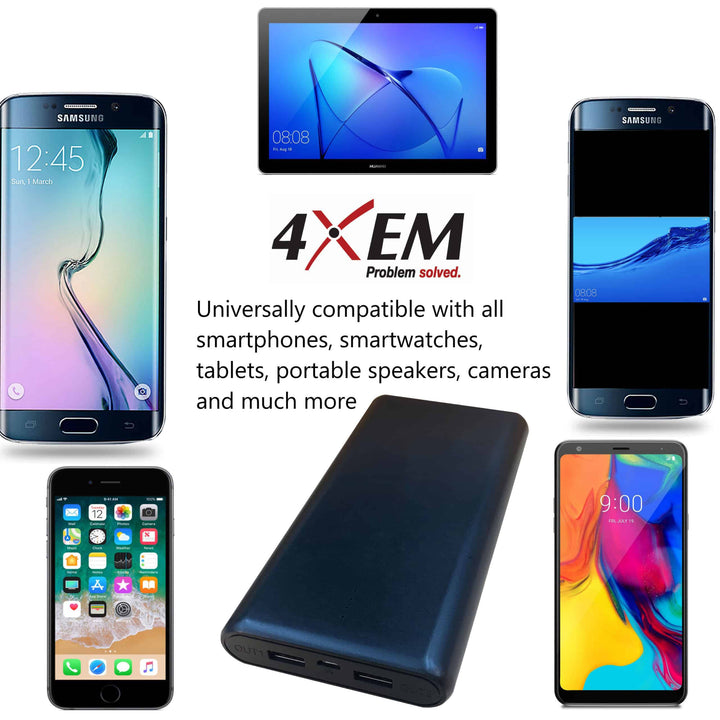 A power bank is an essential item for anyone who needs to keep their devices charged while on the go. Make sure to choose a high-capacity power bank to ensure that you have enough power to last the entire trip. 
Cables and Adapters
Make sure to bring the necessary cables and adapters to connect your laptop, external hard drive, and other peripherals to each other and to power sources. These cables and adapters could include USB-C to USB-A cables, HDMI cables, USB-C to Ethernet adapters, charging cables and charging adapters. 
When packing for a business trip, it's essential to consider the computer accessories and peripherals that you will need to be productive and efficient. By taking the time to prepare and pack the items listed above, you'll be well equipped to handle any work-related task that comes your way while on the road. 
Solve Your Packing Problems with 4XEM
If you are looking for lightweight, reliable, and efficient computer and cell phone accessories, look no further than 4XEM! We carry a wide range of high-quality tech items that are perfect to pack for your upcoming business trip. Browse our shop or reach out to us using the live chat button and we will help you find what you are looking for. 
Featured 4XEM Products