Virtual Halloween Parties: How to Host a Tech-Savvy Spooktacular Online Gathering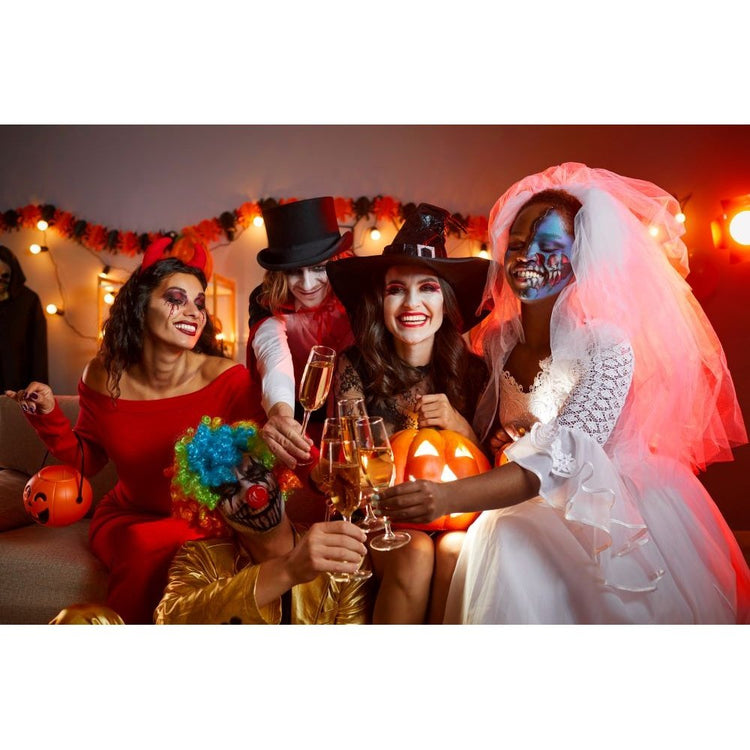 The spooky season is upon us, and tech enthusiasts, fear not! Halloween can be just as electrifying online as it is in person. If you're wondering how to host a high-tech, spooktacular virtual Halloween party, you've come to the right place. Get ready to harness the power of your devices and throw a Halloween bash that'll leave your guests screaming (in delight, of course).
Master the Virtual Realm
Before diving into the Halloween spirit, ensure you have a stable internet connection and are comfortable with your chosen virtual party platform. Popular options like Zoom, Microsoft Teams, or Discord work great for hosting online gatherings. Test your audio and video settings to avoid any technical glitches that could haunt your party.
Digital Invitations
Start by sending out digital invitations with a tech twist. You can use online invitation tools like Canva or Adobe Spark to design spooky e-invites. To add an interactive element, consider using QR codes that lead to a Halloween-themed landing page with party details.
Augmented Reality Decor
Bring the Halloween atmosphere into your virtual space with augmented reality (AR) decor. Apps like Snapchat and Instagram offer AR filters and lenses that can transform your appearance into a zombie, vampire, or ghost during the party. Get creative and encourage your guests to do the same!
Virtual Reality Costume Contest
For the ultimate tech experience, consider hosting a virtual reality (VR) costume contest. If you and your guests have VR headsets, you can meet in VR chat rooms and show off your digital costumes. It's like stepping into a new dimension of Halloween fun.
Haunting Holograms
Why not surprise your guests with holographic decorations? With a device like the Holus or a holographic projector, you can create spooky holograms of ghosts, witches, or jack-o'-lanterns in your virtual background. It's an impressive way to add a futuristic touch to your party.
Spooky Virtual Backgrounds
Most video conferencing platforms allow you to customize your background. Use Halloween-themed virtual backgrounds to immerse your guests in a world of spooky ambiance. You can find plenty of free, high-quality backgrounds online, or even create your own using photo editing software.
Eerie Electronic Music
Craft a killer playlist of electronic and techno Halloween beats to set the mood. Think Daft Punk's "Robot Rock" or Deadmau5's "Ghosts 'n' Stuff." You can even use music production software to remix and create your own spine-tingling tracks.
Virtual Costume Parade in VR
If you're all about the latest tech trends, consider organizing a virtual costume parade in VR. Platforms like VRChat allow you to create custom avatars and environments for a truly immersive experience. Your guests can strut their virtual stuff in style.
Capture the Digital Memories
Remember to record your tech-infused Halloween party for posterity. You can create a video montage or even stream the entire event on platforms like Twitch or YouTube for friends who couldn't attend in real-time.
Don't let social distancing dampen your Halloween spirit. Embrace technology and host a tech-savvy spooktacular virtual Halloween party that's out of this world. With the right mix of augmented reality, virtual reality, and online experiences, you'll create memories that are sure to last, leaving your guests with a chilling tech thrill they won't soon forget. So, gear up, techies, and let the virtual Halloween festivities begin!
Featured 4XEM Products