The Importance of Having High-Quality Webcams for Your Work-from-Home Employees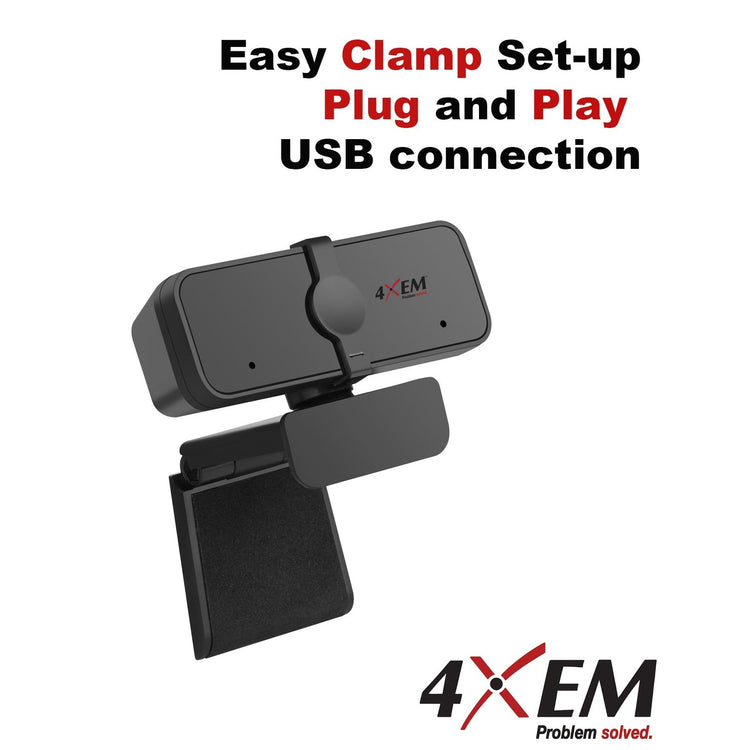 If you are a manager of a team that regularly works from home, it might be a good idea to outfit them with the same type of webcam. While it may seem like a redundant expense since most laptops come with a built-in webcam, the quality you will receive when you upgrade to a proper webcam cannot be matched! Here are a few reasons why you should consider purchasing new high-quality webcams for your team to use while they work from home.
Consistent Quality
While you are running a virtual business meeting or sales call with multiple people, it can be distracting when one or two people start to go blurry or lag out. It can also be unprofessional if one person keeps interrupting the meeting to say they are having webcam troubles and halt the call until they can get it fixed. If everybody on your team is using the same
1080p
or
4K
webcam, the video quality will remain uniform throughout the entirety of the meeting.
Better Audio Quality
Working from home is a major benefit, especially for parents with young children. It allows them to take care of small chores around the house during breaks and to keep an eye on their children if they are home from school for the summer. With that said, working from home can be a cause for a lot of background noise, which can be distracting for yourself and others in your virtual meeting. Rather than constantly muting and unmuting yourself, having a webcam with noise suppression is the best way to tackle the issue of background noise. Each
webcam offered by 4XEM
comes with a built-in microphone that is outfitted with the latest noise suppression technology. Get in contact with one of our sales associates today to see if you can qualify for a discount on your bulk order.

Ensures Everybody is on Task
When working from home, there can be many distractions around that can take your attention away from actually working; be it looking at your phone, watching TV or just walking around. We are all prone to distractions, but you must make sure that everybody is engaged during a meeting. Having all of your team members on camera during a virtual meeting will help them remain focused on the task at hand and less tempted to stare at their phones or work on something else. This also avoids hiccups after the meeting when people ask what needs to be done when it was discussed during the conference. If you are interested in buying new webcams for your company, please
reach out to 4XEM today
! We carry a range of high-quality webcams that will make a big difference in how you are viewed in your future virtual meetings.