Tech Equipment needed to Host a Big Get Together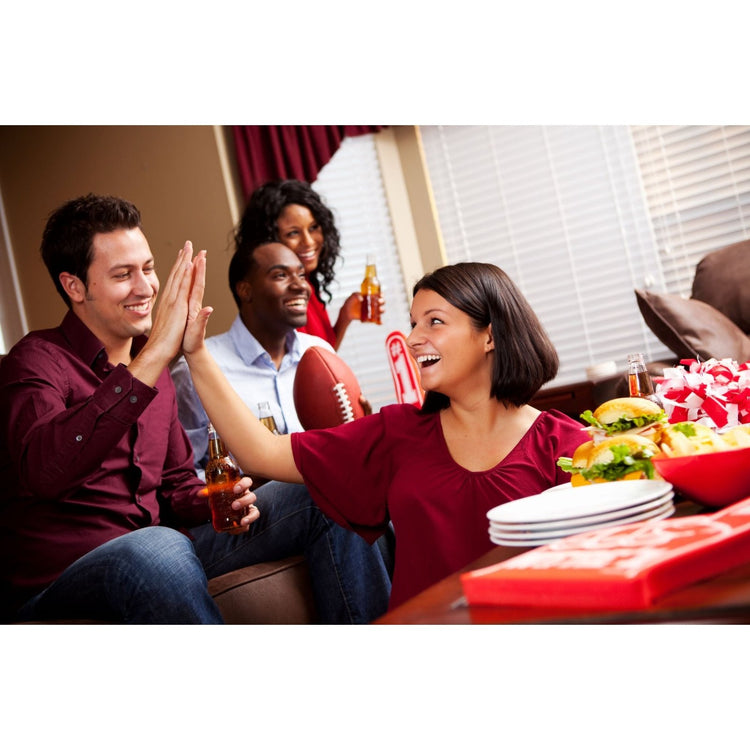 With the big game just around the corner, we thought this would be the perfect time to write a guide on the tech equipment you need to host the perfect party. Don't worry if you are not big into football, this guide isn't solely for sporting events; you can use it whenever you are hosting family or friends throughout the year! Outside of the food and drinks you should provide, here are a few essential pieces of tech equipment you need to host a great party. 
Audio/Video Equipment
Whether you are watching the big game with friends or hosting an event that requires some background music, you need the proper equipment to broadcast your preferred media. You don't even need to buy a new TV (but if you are in need of an upgrade, hosting a big event is a great excuse to find deals on a new flat-screen TV)! 
High-Quality HDMI Cable
Will you be streaming the event from your laptop or straight from your cable/satellite box? Either way, you need a high-quality HDMI cable to allow for the maximum resolution and frame rate that your TV can handle. If your TV can handle 8K resolution, we recommend an Ultra High Speed 8K HDMI cable. 
A New Sound System
Gone are the days when every good entertainment center needed giant speakers to project sound through the room. A simple sound bar that won't break the bank will be sufficient in amplifying the sounds of the game or the background music when you are mingling as people arrive. 
Internet Connectivity
Many people have cut the cord and switched to online streaming services for their TV viewing pleasure. This has shown to be a great way to save money by only spending on services they will use (Netflix, Amazon Prime, NFL RedZone, NHL Network, NBA League Pass, etc.); however, Wi-Fi can sometimes be unreliable. To make sure that you stream the game without interruption, there are two pieces of equipment that you need on hand. 
Ethernet Cable + Ethernet Adapter
Hardwire directly into your modem with a fast and durable Ethernet cable. If your laptop/computer/streaming device does not come with a built-in jack, you can attach a USB-C to Ethernet adapter for a seamless connection. 
Plan for Virtual Guests
Plans can change at a moment's notice. Guests can cancel due to sickness, the babysitter didn't show up, weather, or car troubles. No matter why they can't show up in person, it doesn't mean they still can't attend the party! The advancements in video conferencing for work-from-home employees has also helped people attend virtual parties. Create a Zoom call, Google Hangout or Microsoft Teams session for those who cannot attend the party in person and set up a webcam so that they can still be a part of the action.  
Solve Your Hosting Problems with 4XEM
Are you looking for the best tech equipment for your upcoming party? Trust the products from 4XEM to provide you with uninterrupted picture and audio quality.  Click the link below to browse our shop and get ready for the big game!