Learn About the 4XEM Webcams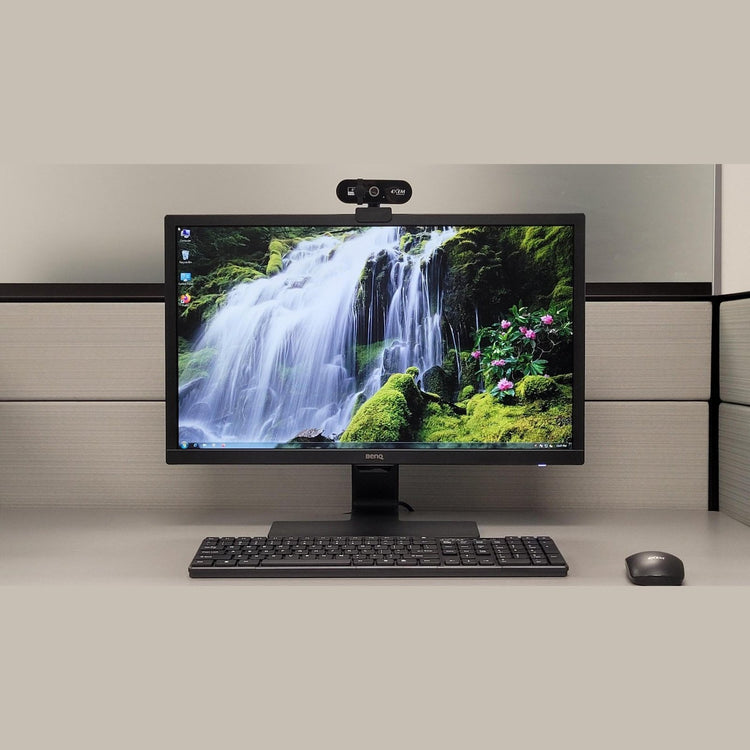 Webcams are often overlooked in the business world because most laptops now feature a built-in one. However, if your role at your job involves attending a bunch of virtual meetings throughout the day or week, you should think about upgrading to a higher-quality webcam.
Webcams are not only used for business. They are a great way to keep in touch with family and friends by using Zoom or FaceTime. You can also start a stream on YouTube or Twitch if you like to play video games! No matter what you need a webcam for, 4XEM offers a variety of webcams that will greatly improve your video's quality.
Keep reading below to learn more about the webcams that we currently have in stock.
4XEM Webcam – 1080P 3MP

The first in our series of webcams, the 4XEM 1080P 3Megapixel webcam is essential for employees who attend basic virtual team meetings on a weekly basis or for people who want to catch up with their friends who are out of town.
4XEM Webcam – 2K 1080P HD 3MP
Looking for a higher definition webcam? Check out 4XEM's 2K 1080P HD 3Megapixel webcam. This webcam is perfect for people in Human Resources or Recruiting who conduct virtual interviews. It can also be used by video game streamers who want to try it out before buying higher-tech equipment.
4XEM Webcam – 4K 8MP

 Offering the highest video quality available today, the
4XEM 4K 8MP webcam
will make it seem like you are in the same room as the person you are talking with across the internet! Here is a list of people who should invest in a higher quality webcam:
Head of a company with employees who work remotely;
Sales executives who want to look more professional;
Small business owners who pitch to potential clients;
Streamers who want to get an edge over the competition.
Features
Each webcam offered by 4XEM features impeccable hardware and software to provide you with a high quality and reliable experience. In terms of software, each camera has auto exposure and auto white balance to provide a true color image. They also have auto focus so that you are not always adjusting your camera to get a crisp image.
On the hardware side, the webcams are constructed with a 4-layer glass-coated lens to help improve the quality of the video even more. They also feature a 5-foot USB cable to allow you to seamlessly place your camera on a different monitor.
Every camera can be used on all popular operating systems, and are compatible with every conferencing and streaming platform, including Zoom, Google Meet, Twitch, and YouTube.
Upgrade your basic laptop webcam to a high-quality webcam today!