4XEM Product Spotlight: Phone and Tablet Car Mounts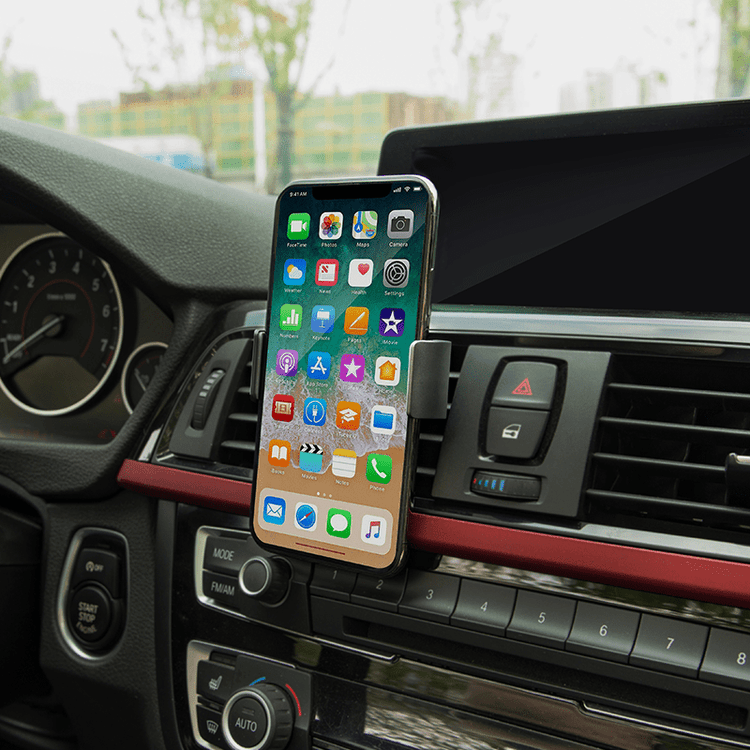 Introducing our line of phone and tablet car mounts, exclusively available on our Amazon and Walmart e-marketplaces. These new products will provide you with a distinctive advantage over a magnetic car mount; your device will not fall off or down as easily. Let's take a look at each product individually to see how they fare against the competition.
Dual Clip Air Vent Phone Mount
The 4XEM dual clip air vent phone mount for your vehicle is a great way to secure your phone while you drive. It is designed to hold devices between 2.59" to 3.26" long, meaning it can support almost every available smartphone on the market. Simply extend the arm, place your device in the middle and release the arm to create a snug fit. The air vent phone mount can be rotated 360 degrees to give you the viewing experience your desire.
Advantages of The Dual Clip Air Vent Phone Mount
Here are a few of the advantages you will see when you use the 4XEM dual clip air vent phone mount.
Easy to Install
All you have to do to install the phone mount is to push it firmly into your vent flaps. There is no need to get special adhesives or cleaning supplies like you may require for suction mounts. You can also change the position and location of the mount very simply as it's easy to take off the vent as well.
Will not Obstruct Your Field of Vision
Other mounts must be installed on your windshield or dashboard. This may limit your field of vision, which can be dangerous when driving in bad weather or at night. This automobile car phone mount is placed below the dashboard, allowing you to see the entirety of the road at all times.
Holds Your Device in Place
Are you frustrated with your magnetic phone mount not being secure enough? We have all been in a situation where we hit a bump in the road and your device comes flying off the mount, causing a big distraction while driving. The 4XEM phone mount solves this problem as it holds your device firmly to prevent anything from making it fall or move suddenly.
Car Headrest Phone and Tablet Holder
Keep your family entertained during long road trips with 4XEM's car headrest phone and tablet holder. This item allows you to hold a phone, tablet, or mobile gaming system (like the Nintendo Switch) safely and securely. The car headrest phone and table holder is compatible with any device between 4.13" to 8.74" wide/long.
Advantages of the Car Headrest Phone and Tablet Holder
Here are a few unique advantages to the car headrest phone and tablet holder.
Completely Hands-free
When your children want to watch something on their devices during a long road trip, they may be looking down for an extended period of time. This can cause strain on their back and neck. Placing their device in our secured car headrest tablet holder will allow them to watch their movie or show in a comfortable position with proper posture. This advantage also plays a role in our next point.
Allows More Than One Person to View a Device
This advantage is more geared towards mobile gaming devices, but it also helps if people in the back want to watch the same movie or show. If your kids share a Nintendo Switch, only one person can play it at a time. To avoid conflict in sharing, you can put the Switch into this piece of equipment so that more than one person can play at the same time!
Solve Your Problem with 4XEM
We help you keep your devices in place while you drive with our phone and tablet car mounts! Visit our
Walmart
and
Amazon
stores to view our exclusive items!